​ART Z is certified through PA Department of Human Services and Office of Developmental Programs to provide individual art therapy sessions for those using the following waivers:
Consolidated Waiver

Person/Family Directed Waiver
Our therapeutic focus is on improving, maintaining, or preventing regression of the individual's health and well-being. We will help an individual to learn, retain or improve the skills necessary for living and working in the community.
​
We have an exceptional record of success by listening, then using the creative process for assessment, therapy and evaluation.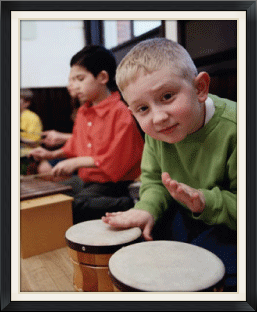 You do not need to have any experience in the arts! These therapies are not skill-based and simply aid in our communication. Those seeking support for a physical, emotional or behavioral health issue, such as chronic illness, grief and loss, depression/anxiety, a life transition or other challenge will revel in how well these processes accelerate the therapeutic process.
Please complete the following steps prior to scheduling a session:
​
Obtain a Letter of Medical Necessity for art therapy from PCP

Obtain denial of health insurance coverage for art therapy

Add art therapy to Individual's ISP

Contact Art Z by phone 215-262-4443 or email info@artzonline.org for a complimentary phone consultation and to schedule an assessment session
​
We're happy to support you every step of the way.
Don't hesitate to ask for assistance!
ART THERAPY
The American Art Therapy Association (AATA) defines art therapy as a "profession that uses the creative process of art making to improve and enhance the physical, mental and emotional well-being of individuals of all ages."
An art therapist uses the creative process of self-expression to help clients identify and resolve conflicts and unhealthy behaviors, better manage relationships, reduce stress, increase self-esteem and self-awareness, and achieve insight.
MUSIC THERAPY
The American Music Therapy Association (AMTA) states that "music therapy is an established healthcare profession that uses music to address physical, emotional, cognitive, and social needs of individuals of all ages. Music therapy improves the quality of life for persons who are well and meets the needs of children and adults with disabilities or illness."
CLICK LINES TO VIEW PAGES